Nikaah Service (Islamic Marriage):
Nikaah is a great blessing and a form of worship. In Sharia law, Nikah is viewed as a contract by both parties agree to live as husband and wife in accordance with the Quran and the Sunnah of the Prophet Muhammad (s.a.w.).
Hendon Mosque & Islamic Centre offer the service of conducting a Nikaah (Islamic Marriage) and the English Marriage Registry (Civil Marriage) to the Muslim Community in London. The Nikaah can be conducted in the Mosque or a preferred venue.

If you wish to have the Civil Marriage conducted along with the Nikaah in our Masjid, please contact Hendon Town Hall and request for a few days they have available to attend so that we can confirm our availability.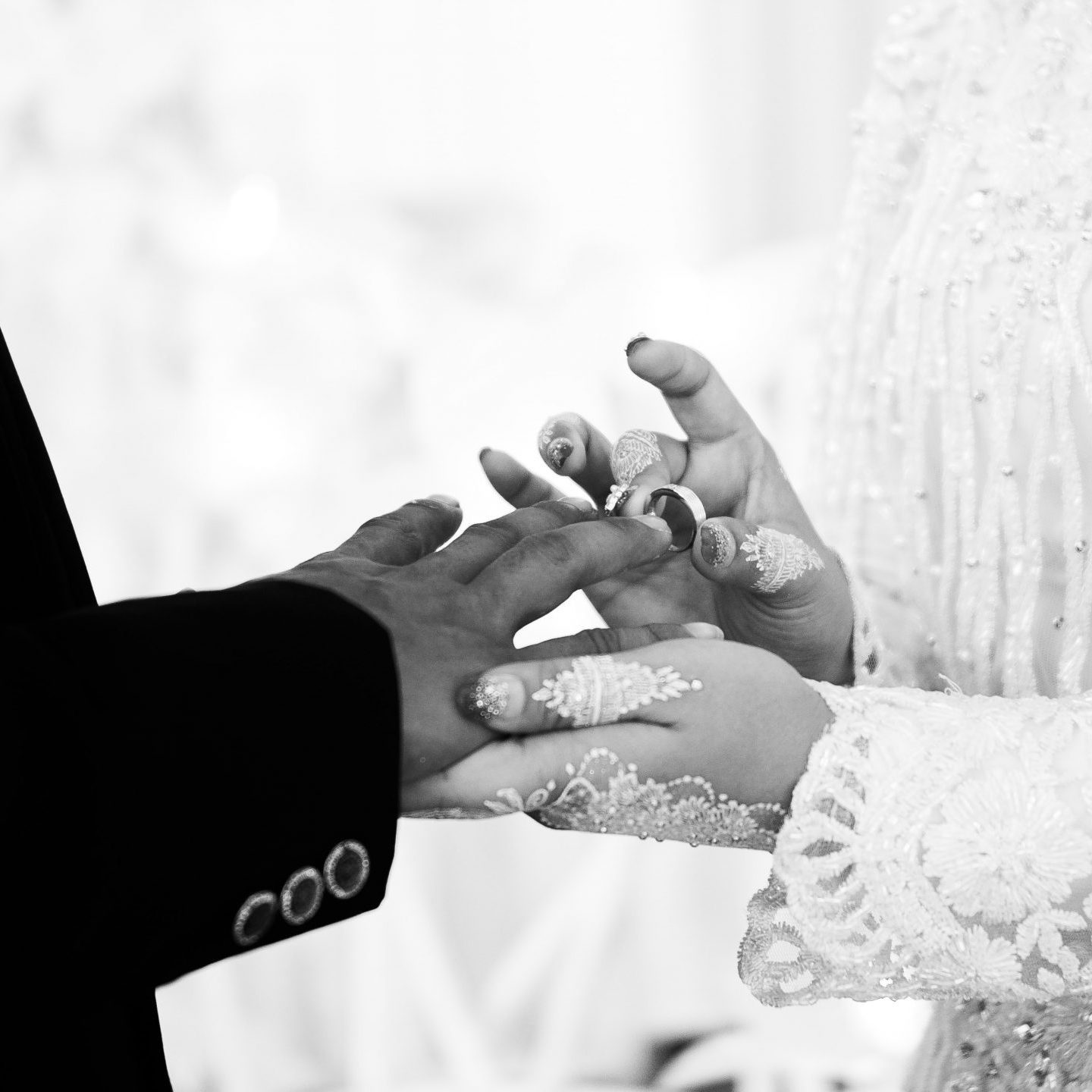 Documents required for Nikaah:
Copy of Passport –

Both bride and groom must provide a copy of their passport

Proof of Address –

Both bride and groom must provide a copy of their proof of address

Conversion Certificate (if applicable) –

If either the bride or groom has converted to Islam then they must provide a conversion certificate

Divorce Certificate (if applicable)

– If the bride was previously married, she must provide a divorce certificate
Nikaah certificate provides written proof of the lawful Islamic Halal Relationship. There will be 2 copies of the contract signed by all parties:
1 given to the Groom,
1 given to the Bride,
The names on the photo ID will be the names that will be written on the Nikaah certificate. We will not write any other names.
The current Nikaah processing fee is:
£150

if conducted in Hendon Mosque.

£250

if conducted in any other venue (within our catchment area).
Once the office has confirmed your booking, please make payment to the following account:
Barclays Bank
Name: Hendon Mosque & Islamic Centre
Sort code: 20-37-16
Account number: 83068382
Reference: (Surname & Date of Nikah)