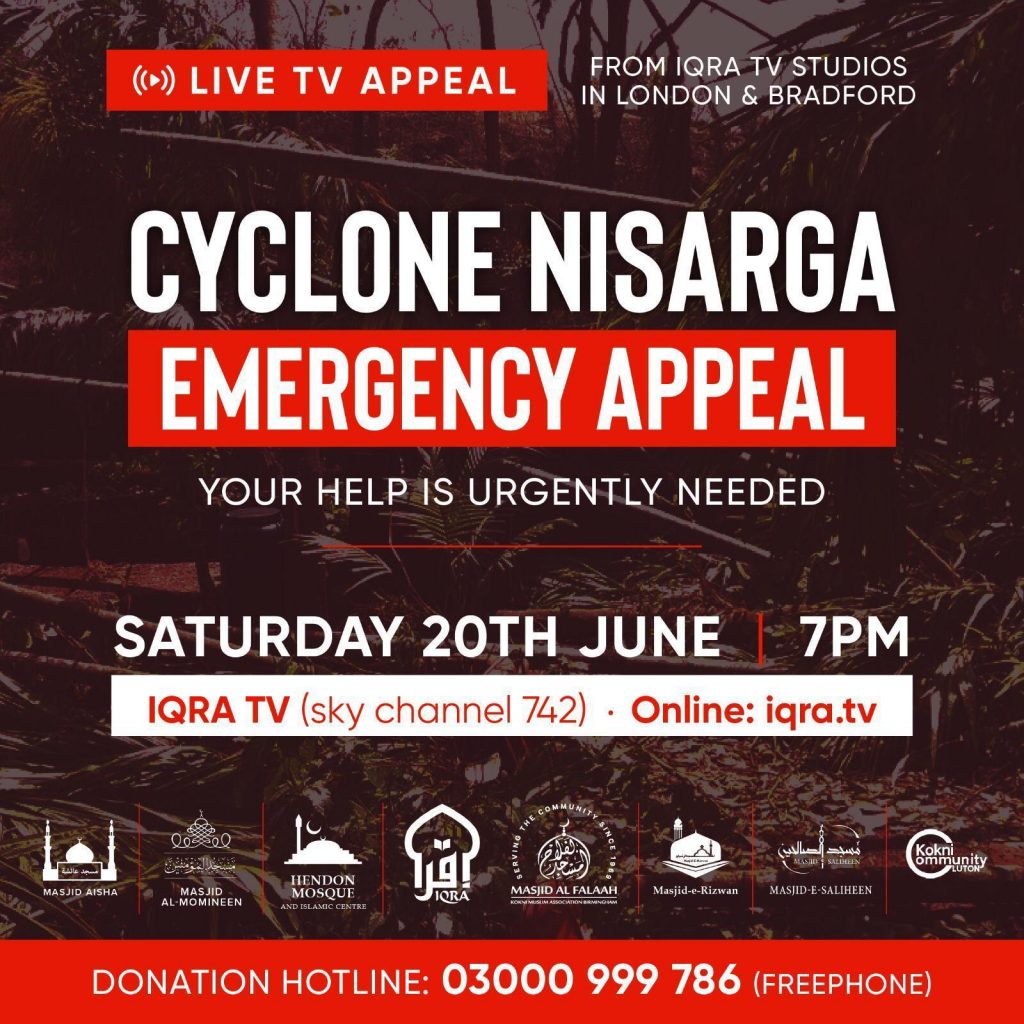 "A man's true wealth is the good he does in this world." Prophet Muhammad (S.A.W)
We are going LIVE on IQRA TV.
Saturday 20th June @ 7pm
Please tune in to support this noble cause.
IQRA TV (Sky Channel 742)
Alternatively you can watch it
online: iqra.tv
Let's all get together and support their livelihoods.
In giving, we'll receive.
By giving, we'll make their lives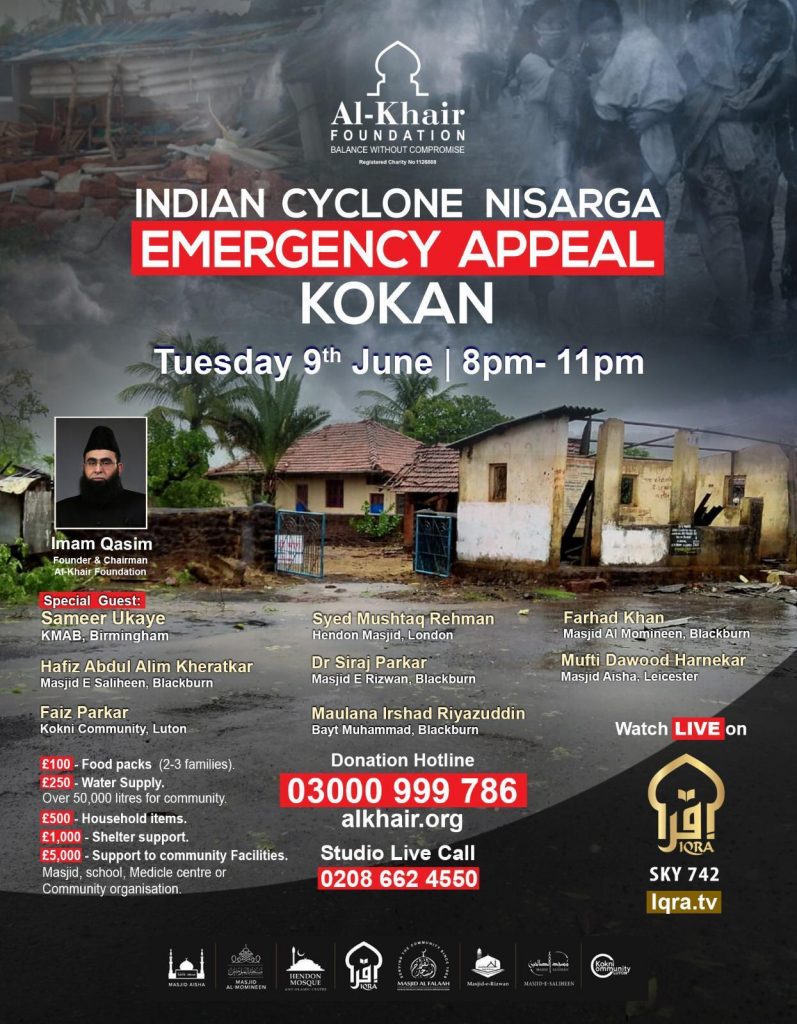 We are pleased to start offering a new facility to send your donations online due to the fact that we are having to self isolate and the Mosque & Islamic Centre is not open.
We can take Fidya (£4 per head), Fitrana (£4 per head), Zakat, Sadaqah Jariya.
The doors are closed only to those who walk by…

They are open, always, to those whose hearts are connected, to those whose footsteps led them there daily, to those who yearn to pray there again…

Those souls yearn with broken hearts, like lovers parted, eyes watering, hands stretched, in dua, every prayer…

Ya Rabb!

To walk into the Masjid again
To feel the droplets of water on my hands
To feel my feet upon the ground
To hear the call to prayer
To line up with my bothers and sisters

Just to hear the Imam say ALLAHU AKBAR!

To listen to the recitation
To bow my head on the blessed ground
To pray in unison, in lines straight as an arrow
To say Salam, do dhikr, make dua, read the Quran…

Ya Rabb!

Open for me the doors of your House again….

If indeed you love the Masjid, and you really miss it, especially this Ramadan, please donate and support your local Masjid, even though it's doors are closed but indeed, your hearts are open…

#SupportYourLocalMasjid